if you have many students, you need seating plans.
Definition of the size
The rows and columns of the seating plan can be defined in the settings for the class. An eight-row, eight-column seating plan accommodates 64 students. On a tablet, this can be viewed in full. On a smaller smartphone display you have to scroll here. But maybe the seating arrangement can be represented with fewer rows and columns.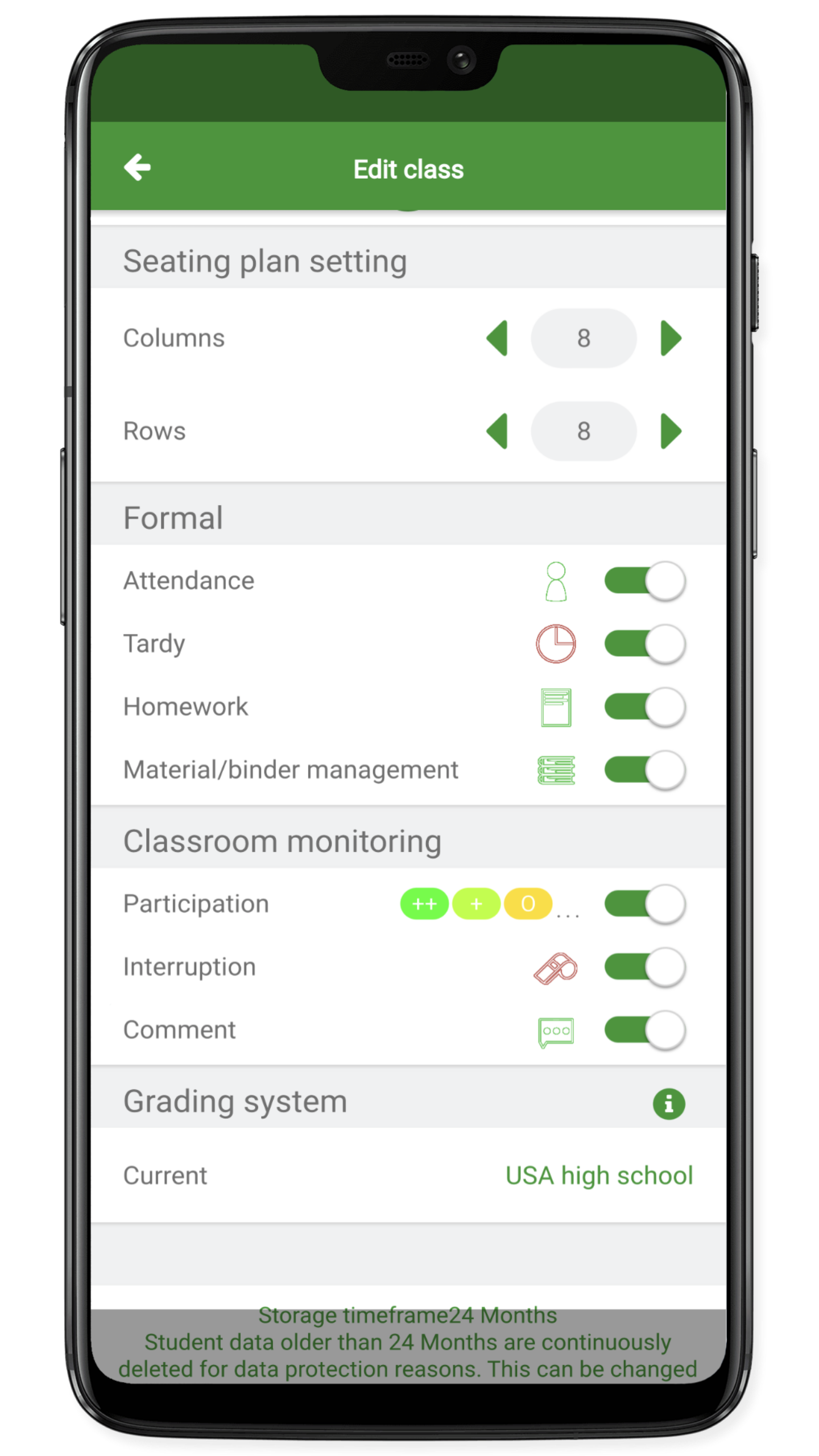 Display
Here is a view of the seating plan on a smartphone. Two collaboration evaluations have already been given today. Students can be moved. To do this, press and hold on the field with the student you want to move. By pressing a plus in the seating plan, you can place a student in that seat or enter a new student who will then sit in that seat.
Enter grades in the seating plan
This works exactly the same as in the student list. The only difference is that in the rating overlay there is a button: "Release seat". Clicking it removes the student from that seat.