The FlixGrade teacher app has a unique data protection concept. The student data remains encrypted on the mobile device. They are automatically deleted after the set storage time has elapsed.
Settings
On the Info page you will find the settings for the entire program. They apply to all classes. The window shown can be found under the menu item "Storage Settings". The maximum storage period for student data is 24 months.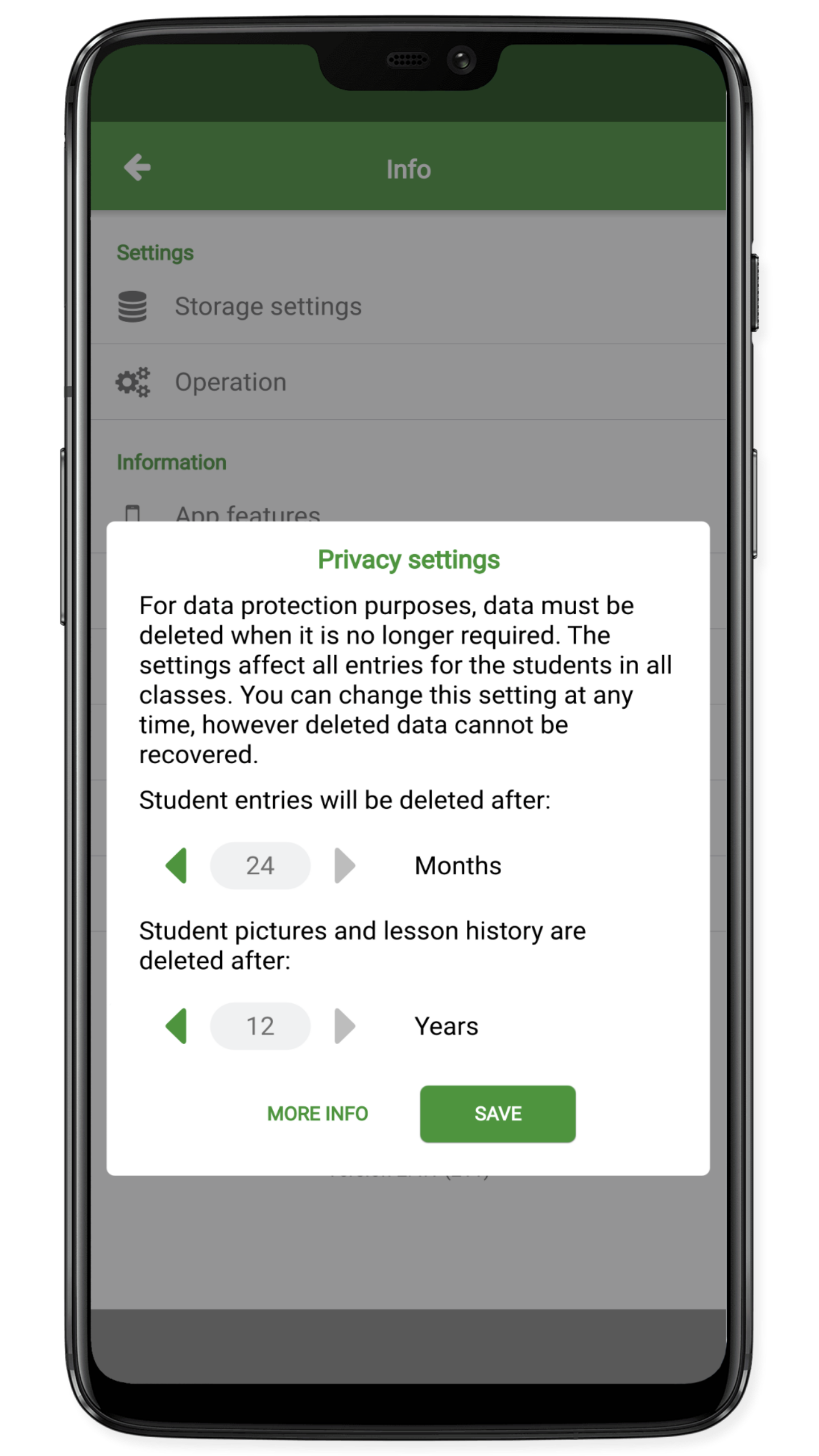 Deleting old data
When restarting the app, it is checked whether data is out of date and should be deleted. If yes, this window will appear. One can prevent the data from being deleted by pressing "Cancel", if necessary.